Savor Tapas Style Cuisine, Craft Cocktails, Local Brews and Boutique Wines
PERCH 360

The newly designed Perch360 sits up on the rooftop of the Wyvern Hotel. It is the perfect place to relax with friends around gorgeous fire-pits, indulge in the 600 Calorie or less lunch menu and tapas-style dinner menu or sip on one of our many craft cocktails while watching the sunset. Perch360 strives to offer the freshest, highest-quality ingredients sourced from local suppliers and our rooftop herb garden. In the spirit of our locally sourced and farm-fresh ingredients, the tapas style menu allows guests to sample a variety of dishes, tastes and flavorings that have inspired us.
Hours of Operation (Weather Permitting)
Breakfast:
Saturday - Sunday 8:00 am - 11:30 am
Tapas Hours:
11:00 am - 9:00 pm
Roof Top Hours:
Bar Closes at 10:00 pm
88 KEYS FLORIDA
Located in Wyvern Hotel, 88 Keys Florida Restaurant, features Contemporary Global Cuisine nestled in the backdrop of local authentic art and an art deco piano bar. Open for breakfast and dinner, 88 Keys Florida will offer refined ambiance and fine dining options from locally sourced farms and a meticulous blend of taste and healthy options. The restaurant will serve craft cocktails and boutique wines as well as a proprietors list of signature high end wines, by the bottle. Perfect for special events, 88 Keys Florida will have a private dining room available. Call (941) 639-7700 ext. 3 for more information.
For the menu and wine list, visit www.88keysflorida.com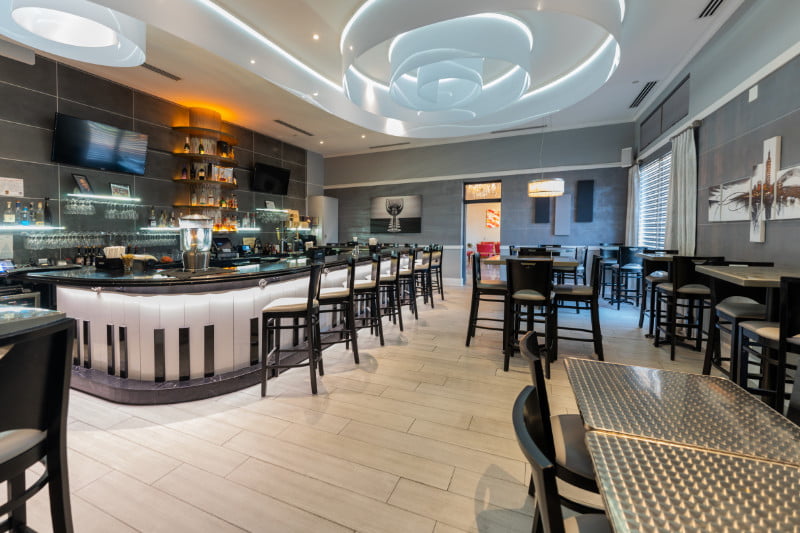 Breakfast:
Monday – Friday 7:00 am – 10:30 am
Evening Hours:
Tuesday – Saturday 4:00 pm – 9:00 pm
Bar Hours:
Tuesday – Saturday 4:00 p.m. – 9:00 p.m.
Closed for Dinner Service:
Sunday and Monday